:::: Pitman Utility Products - Pelican PL Series ::::
This information was directly sourced from PitmanMfg.com (no longer online)
Pitman has been and continues to be the leader in product innovation and reliability for theutility and construction industries since its founding in 1950.
In 1957 the Pitman Polecat model was introduced to the utility and telephone industries. This was the original 360 swing digger/derrick. At the same time the Pitman Pelican (the first one-man telescoping aerial device) was also developed. These units became the mainstays of the Pitman product line and met with great success. Through continuous updates and improvements these models remain the preeminent products demanded by leading utility's and contractor's today.
Pitman's unique position in the industry has allowed us to retain and improve our innovative, bold concepts in an ever changing market.
Today Pitman is an exciting and thriving company dedicated to providing our customers with the finest quality equipment to the specifications that they require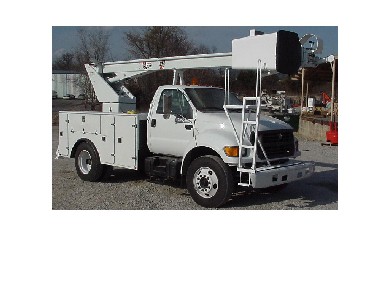 Standard Features
300 lb. platform capacity.
Automatic hydraulic platform leveling with power tilt feature.
Pilot-operated holding valves on all cylinders.
Positive control override at lower control panel.
360o continuous rotation.
Insulated inner boom, 69 KVAC design.
Electrical swivel at turntable.
Options and Accessories
Torsion bar stabilizer.
Outriggers with individual controls and isolation kit.
Hydraulic tool circuit with tool valve.
Engine stop/start at platform.
2-speed throttle at platform.
12V auxiliary power at platform.
Manual or hydraulically articulated jib boom.*
Two one-man platforms with 500 lb. total capacity. *

*Outriggers required with these options.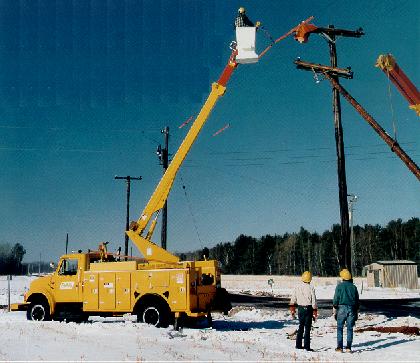 >